Riptide Ulterra, Terrova and PowerDrive Quick Release RTA-17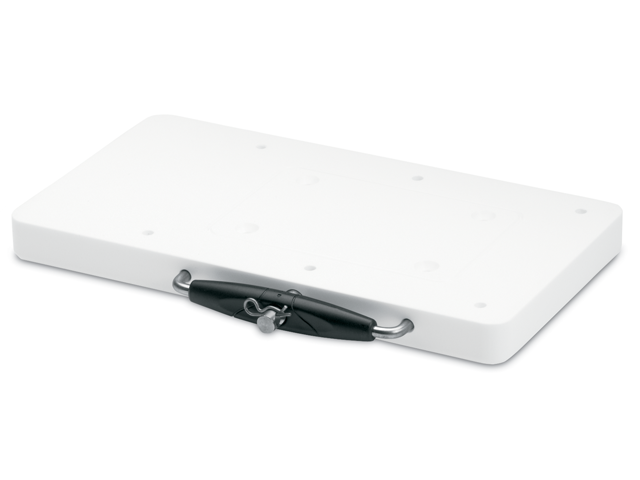 Add A Review
Price
$ 89.99
In Stock
| Model # 1854017
FREE SHIPPING FOR ORDERS OVER $500
GREAT CUSTOMER SERVICE!
NO SALES TAX*
Quick Details
Designed specifically for Minn Kota Riptide Ulterra, Terrova and PowerDrive saltwater trolling motors, this quick release plate is made from high-yield composite, is ultra-strong and corrosion-resistant, and has no sharp edges. It is far and away our best-selling bracket for these motors. The quick release's low-profile design leaves the deck clear when the motor is removed, and a locking "U" handle with stainless steel pins can be secured with a lock (not included) to prevent theft. 
PLEASE NOTE: If you have a Riptide Terrova or Ulterra with 112lbs. of thrust and/or a 72" shaft, your motor will require a larger bracket. The correct bracket for these motors is the Minn Kota RTA-54 Quick Release Bracket
Riptide Ulterra, Terrova and PowerDrive Quick Release RTA-17 Full Details
---
Part Number:
Minn Kota RTA-17 | 1854017
Compatible With:
Compatible with all Minn Kota Riptide Ulterra, Terrova and PowerDrive trolling motors except those with 112lbs of thrust and/or a 72" shaft. 
Operational Notes:
This quick release allows for easy, tool-free removal of the trolling motor from the deck. To attach the two parts of the quick release plate, simply set the large outer plate on top of the smaller inner plate and press the stainless steel "U" shaped handle through the side of the mounting plates and the outer metal pin. Once in place, you can run a padlock through the hole in the outer metal pin to help prevent theft. We recommend a cable lock as opposed to a padlock since it is easier to install and can be less noisy.
Installation Notes:
The top portion of the bracket bolts directly to the trolling motor. The bottom plate bolts directly to the deck of the boat. Drilling is required, and it's ideal if you have access to the underside of the bow mounting surface. If not, it's possible to use no access bolting nuts to secure the quick release bracket. Download mounting instructions.